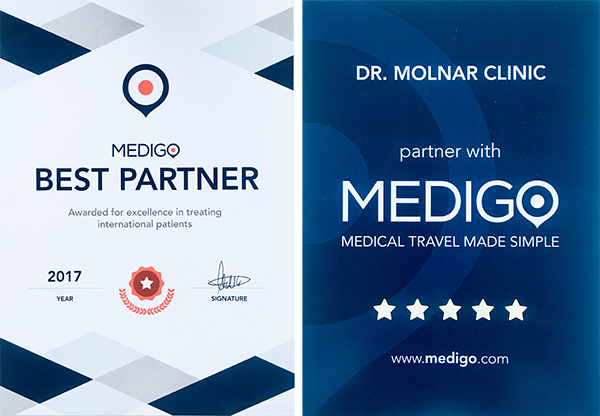 Welcome
Real beauty is in the soul. Beauty is more than just external appearance.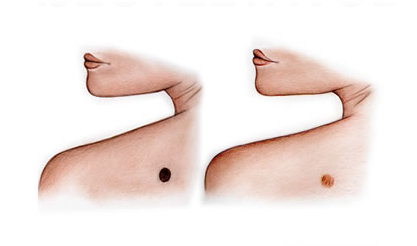 Ambulatory Treatments
At our clinic, ambulatory interventions are performed under local anaesthesia and, if possible, in a completely painless way, under relaxed conditions. All you need to do is to relax (and think of the beautiful results).
Interventions may take 20-120 minutes depending on the area treated and quantity of the material used. After the intervention it is recommended to take a 4-5 hour long rest in one of our waiting rooms especially created for this purpose.
Prices:
The exact price depending on the area treated and the quantity of the material injected (Botox, hyaluronic acid) can be determined after preliminary consultation. The preliminary consultation costs 20, 000 HUF which will be included in the costs of the intervention.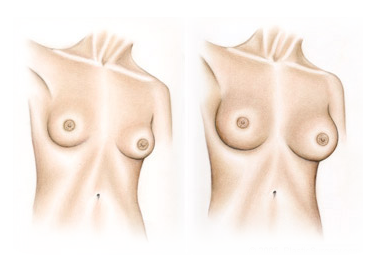 Surgeries
At our clinic, surgical interventions are performed under anaesthesia using the most modern tools and technical equipment, in certain cases by applying specific techniques. Our professional, well-assembled team will ensure you are in the best condition before the operation and after waking up!
1-2 days of hospital observation care is required after the surgery depending on the length of the operation performed.

Throughout this period we offer a board range of catering services for our patients from our à la carte menu.
We kindly fulfil any special requests.

Our doctors and nurses provide the highest standards of medical care for our patients for the sake of their quickest and full recovery.
1-2 weeks after surgery we may recall our patients for suture removal - the results of the surgery become visible at this time.
In most cases, we use absorbable sutures, but for certain surgeries it is unavoidable to use traditional sutures.
The full healing process may take 1-6 months depending on the surgery performed.
The recovery can be a quick and smooth process with proper scar and skin treatment and fulfilling the instructions given in our leaflet.
Surgery Prices
Prices may depend on the patient's physical condition, type of materials used (implants), quantity of the materials used, length of the hospital stay and the duration of operation.
The exact price can be determined after the initial consultation.
The price of the consultation is 20, 000 HUF which will be included in the cost of the surgery.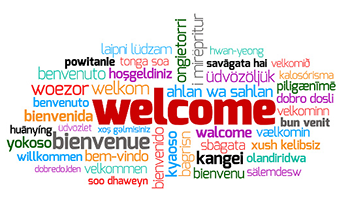 for Foreign Patients
Recommended for patients arriving from abroad or the countryside:
Airport transfer with a dedicated driver.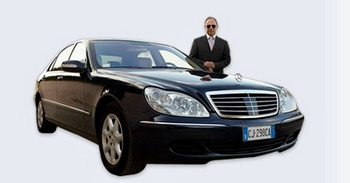 Hotel Reservation:
Accommodation in the 4-star Park Inn Radisson Hotel located right next to our clinic and directly accessible through an underground passage, or alternatively in any private apartment in the Budapest city centre.
Our patients are eligible for full board service both in the clinic and the hotel with the assistance of nurses.
All you need to do is to recover.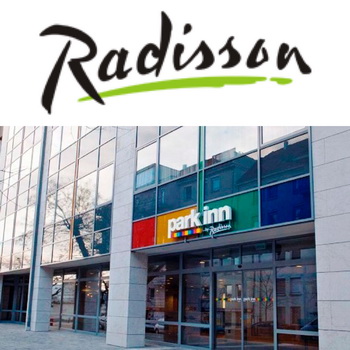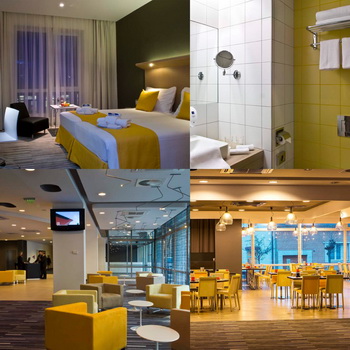 We recommend for smoking patients to abstain from smoking or reduce the amount they smoke 1-2 weeks before the operation and throughout the recovery period.
This is a healing process that can be particularly important for scar treatment (thank you for your patience and understanding).
We welcome our future patients who are interested in plastic and cosmetic surgery and would like to feel good in their skin.

Beauty and Harmony Physically and Mentally

Perfect Age . looks great


ABOUT US: REVIEWS
Opinions of our clients
In Dr. Molnár's hands I was not afraid for a second. At the preliminary consultation I received answers to all my questions. My husband and I are fully satisfied with the results.

Balogh Katalin
My daughter went to see Dr. Molnár for body contouring surgery after a major weight loss. She needed two surgeries: breast lift and tummy tuck. Prior to the operation she received thorough information about the procedure. Since I took care of my daughter during the period of recovery, he showed me how to treat her. After the last surgery, although he was not at the clinic on the day in question, he went in at 11 pm just to treat my daughter, as promised. (Needless to say, this was beyond his official working hours!). I can't praise and recommend him highly enough. He is a conscientious and well-prepared doctor. And my daughter is perfectly satisfied and happy.

Mészárosné Ágota
I adore Dr. Molnár! I had a full tummy tuck, breast lift, liposuction after weight loss. Now I have the tummy of a 16 year-old teenager!
Csőke Csilla
Dr. Molnár is a doctor who is always a pleasure to see. He is endlessly kind and attentive, not to mention an excellent surgeon. I regularly see him for all kinds of aesthetic interventions (Botox, hyaluronic filling) and he always does miracles! He even did my breast surgery with excellent results. I recommend him to everyone!!!

Beszkovszki Helga
He already operated my sister twice and did an excellent job. I truly recommend him to everyone!

Márk Király
He is very kind and honest and has a high level of professional knowledge. He is attentive and does not leave the patients alone throughout aftercare, patiently answering every irritating question. I recommend him to anyone who would like to feel good about themselves!

Kecskés Beatrix
I am grateful to Dr. Miklós Molnár for the fact that I have been satisfied with my appearance for years. He performed various surgeries on me from smaller Botox wrinkle fillings, hyaluronic fillings, liposuction tobreast implants with lift and all of these were handled in a cautious, attentive and professional way. Each surgery was successful, and ended with a safe regeneration process under Dr. Molnár's guidance. He provided reassuring, detailed answers to all my questions! I will definitely return to him for any further procedures!

Novák Angelika
I'm giving my opinion on Dr. Miklós Molnár plastic surgeon as his patient. In the recent years, he has performed several aesthetic surgeries on me with excellent results whilst taking a natural look into consideration (I would like to add that I only particularly the doctor, not the clinic). Dr. Miklós Molnár is an outstanding and highly-renowned plastic surgeon with a high level of professional knowledge and extensive experience. His work is what is called a profession for he deliberately and tirelessly prepared for since his young age. He continuously improves his professional knowledge. He can rightly be proud of his professional studies and his great deal of experience. Furthermore, he is attentive, kind, conscientious and a true gentleman, something that makes him credible which I believe is especially important for patients. I am very proud of Dr. Miklós Molnár for perfecting and harmonizing my body and soul. I cordially recommend Dr. Miklós Molnár to anyone considering cosmetic surgery in the future.

Tóth Péter
He is not only professionally outstanding among his Hungarian colleagues, but as others noted above, he is very humane and patient-focused. "Everything for the Patient". The result of my first surgery was not what I expected since I was impatient and didn't take enough care for the doctor's work, but he managed to solve it! In the hands of Dr. Molnár I don't feel like I'm a patient, but rather THE patient. Thank you for everything!

Tony Palmer
I was satisfied with everything, thank you!

Márta Horvát
I am truly grateful for Dr. Molnár's work. I would highly recommend him (I already recommended him to my acquaintances) because the cheerful consultations are crowned by his high level of professional knowledge.

Mészáros Orsolya